By reading any further, you are stating that you are 18 years of age, or over.
If you are under the age of 18, it is necessary to exit this site.
Copyright © Natasha Blackthorne, 2011
All Rights Reserved, Total-E-Ntwined Limited, T/A Total-E-Bound.
Click Cover to Read the Entire First Chapter:
Click Banner to Read Another Steamy Excerpt:
Three NEW Reviews for White Lace and Promises:
Ms. Blackthorne certainly has the ability to create a story so hot it steams up the glasses! At the same time, the character development is great. Even when I didn't agree with what the characters were doing, they were consistent. Behavior that made sense in the end proved the consistency of the character development. Even the nasty characters were a delight to read because they were so real!
I have Alex's Angel (the next book in the series) loaded onto my nook and I'll soon have a review ready for it. If history repeats itself, it will be another excellent read! Ms. Blackthorne is an author to watch! She is certainly on my must buy list for future releases. Give these books a try!" ~ Sugarbeat of Sugarbeat's Books (<-- Click to read entire review)
"The continuing saga of Grey and Beth did not disappoint. Natasha had me hooked from beginning to end. She knows how to set a scene and get the blood pumping. This erotic Historical has a little bit for everyone. Oh, and did I mention there was some very EROTIC, very HOT sex going on in this book...
On a scale from 1-10 I give White Lace & Promises a 10.
I am so looking forward to reading book 3 in the series Alex's Angel. If you are looking for an erotic read, a great love story, loads of drama, and tons of buried secrets than this book is so for you. I encourage everyone adult 18+ to pick up a copy of White Lace & Promises and let Beth and Grey's love story fill you with hope and promises." ~ S
kyla of Skyla 11377
"This book I thought another amazing read from Natasha. I was doubting how much I would enjoy it after such a hit with the first book but I'm happy to say I really enjoyed it. I think Natasha is an amazing writer who was gifted in so many ways. The only down side I have with her work is that it should of been put into paper back so I could keep it on my shelf with all my other favourites." ~
Sue of Satin Sue's Bookish Corner.
Beth and Grey's passionate battle of wills continues...
New York Merchant Prince Grey Sexton loves the audacious, spirited young temptress who seduced him in a Philadelphia bookseller's and made passionate love to him in his carriage. Her fiery nature broke through his cold self-protection. But in a time of war and trade disruption, he cannot allow himself to be distracted. He vows to put business above all else in his life, including his bride.
Shocked and hurt by Grey's distance, Beth wonders whether he truly returns the burning love she feels for him. Beth demands that Grey prove he can truly change once and for all or else she will not start a family with him. But will the dark, sensual secrets she yet keeps repel this arrogant, self-controlled gentleman she has married?


Reader Advisory: This story contains scenes of anal play/sex. Part of series, the sequel to Grey's Lady.




What others are saying about White Lace & Promises:
"White Laces & Promises is a historical novel that absolutely rocks!… White Laces & Promises is very well written and the pacing is great. The novel flows smoothly and is intense at the same time…Natasha does bring closure to each of the characters, giving the book a happy ending that I saw very fitting. Overall, I loved White Laces & Promises. This is an excellently executed sequel to Grey's Lady." ~
FirePages Reviews
"Grey and Beth are about to announce their engagement to the masses...While they succeed in marrying it's not the end of the story; quite the opposite. This is no quick read, but rather a dissection of a relationship as it flounders and flourishes…A good ending to the story that started in 'Grey's Lady'." ~ Reviewed by Chris of Night Owl Reviews
~~~~~


"Oh what to say other than I loved this story…If you are looking for a historical read with drama and passion…then this is the story for you. It was an exciting and enjoyable read. Pick this one up!" ~ Review From Sharonda of Salacious Reads


"I loved this book. You really got to know Grey and Beth and understand what made them the way they were. They were most definitely one of the hottest historical couples I have read, but seeing the people behind the passion made this book such an enjoyable read." ~ Review From S. Patel of Cocktails and Books
"A must read. I enjoyed "White Lace & Promises" from beginning to end. I loved the way this author continued the story of Beth and Grey and brought it to its conclusion. I can hardly wait for the next installment of the Carte Blanche series." ~ Review From April of My Book Addiction Reviews
~~~~~
Excellent Read as the drama builds up from the first book "Grey's Lady" in this
series…this second book has me totally addicted and madly in love with the whole series…I highly recommend this series to all historical romance lovers. The writing is perfect, smooth and fast paced, guaranteed satisfaction! ~ Review From Queentutt's World of Escapism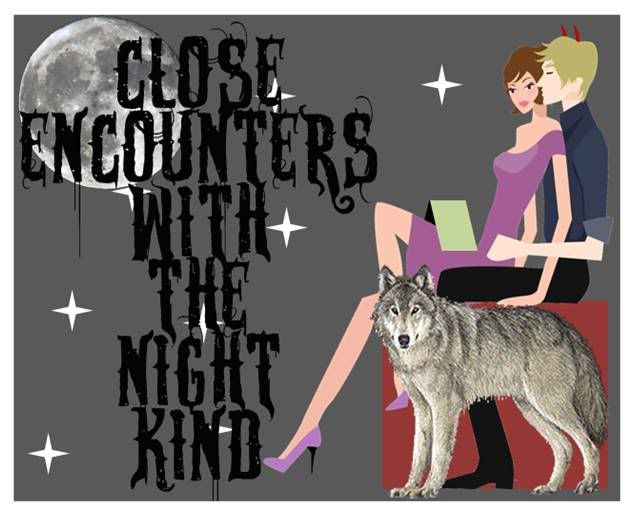 "White Lace and Promises will take you on a roller coaster ride of erotic sexual encounters, lies, deception, and near misses, on its journey towards it's naughtily ever after…I fell in love with Grey in the last book and all over again in this one. This was a marvelous sequel!" ~ Review From Nikki of Close Encounters with the Night Kind
White Lace & Promises is currently $5.11 at Amazon and Barnes & Nobles.