Hello Everyone,
Please join me along with Tarah Scott, KyAnn Waters and many other fabulous authors for an e-book bundle extravaganza. There will be lots of prizes and fun and giveaways and e-books bundled at bargain prices. Most of these books are also available to read for free through Kindle Unlimited. Be sure to stop by this Sat.
‪
Click here to join in the fun--->
https://www.facebook.com/events/1876574115901012/
Check out our bargain priced bundles:
Available FREE to Read on Kindle Unlimited
AMAZON US
I
AMAZON UK
To read an excerpt, click here.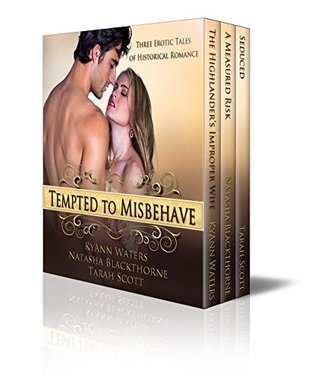 To read an excerpt, click here.
**Available on Kindle Unlimited **
AMAZON US I AMAZON UK
Check out my latest release:
The Delicate Matter of Lady Blayne is available on Amazon Kindle.
** FREE to read ON KINDLE UNLIMITED **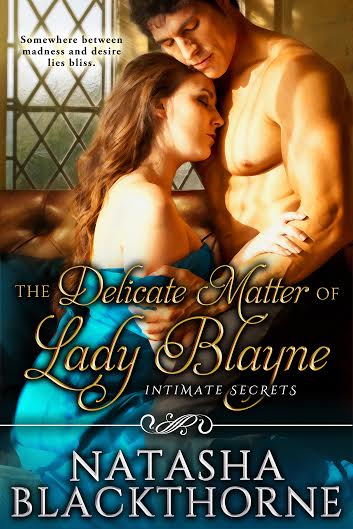 Catriona, Lady Blayne is recovering from a most delicate situation. Driven to the brink of madness by love for her late husband, a young man too ill to meet the demands of the marriage bed, she teeters on the brink of scandal. Now she must face the carnal temptation personified by her husband's cousin and heir, James, the new Lord Blayne. His sensual appeal, contrasted with his iron will and stern self-mastery fascinates her. She can't help but ask: what if sensual indulgence is the only way out of her darkness? However, she is not free to explore the idea. There are those who seek to control the young widow, keeping her imprisoned through emotional manipulation and physical coercion. With her growing restlessness, the very people she loves and trusts the most are becoming an increasing danger to her sanity and safety.
.
James is determined to protect Catriona—but he will not soften to her again. She rejected him once and James can't risk losing his heart a second time. As heir to the Blayne baronetcy, he must marry a woman socially and politically appropriate. Such a scandalously self-indulgent lady as Catriona won't do. Yet the pretty girl he once knew has grown into a beautiful, curvaceous woman that is every man's dream.

Erotic Romance; Regency Historical; Elements of Sensual Domination, Spanking and Light Bondage; Rubenesque Heroine; Character-Driven Story with Angst and Strong Internal Conflicts; Standalone Long Novel.
Reader Advisory
: The characters discuss issues of abuse which took place in the heroine's backstory. Frank sexual language & period appropriate sexual slang and general bedchamber naughtiness.
To read a sexy excerpt, click here.
To read the first chapter, click here.